24 December 2004
A very Merry Christmas and a Happy New Year from all the Charms girls! :-)


5 December 2004
New article added.

4 December 2004
Why have one, when you can have them all?? New wallpaper is up...

3 December 2004
Check out our new official team member - the baywatch babe María.
New DVD from Max Masters 2004 created by Berlin Heat. Watch "In the hotel room with the Fat Lady's Charms".
MEIM in Germany was a fantastic tournament. The site was great and the fields were fast, we loved it! Read more under Event.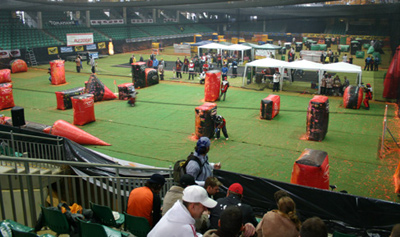 1 November 2004
New month, new wallpaper. Click here to download the November whirlwind, Kristine.

30 October 2004
The charming ladies have ended up in a Norwegian mens magazine. :-) Check out the article under "media".
We have finally up dated the wallpaper. Click here to see the hot October chick. But be quick cause on monday it's November...
Some new event reports have been added. The rumours say that three ladies had a really nice time in Malaga...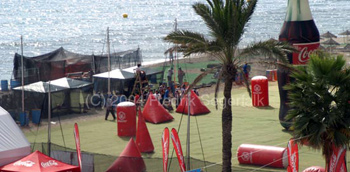 Click here to check out some cool pics from Malaga Beach.

4 September 2004
The wallpaper for September is now up. Enjoy foxy red head Anja... ;-)
On Wednesday Charms is going to Campaign Cup, maybe our last Millennium Tournament for this season, and September 11-12 we are playing the final event of the Nordic Series - Swedish Hype. This event has got the potential to be the best in Sweden this year. Check out the web site at: www.swedishhype.com

18 August 2004
We have redone the gallery page and it is now called "media". Under " media" you find pictures, films, wallpapers, and articles. These pages will soon be updated with more cool stuff.
The event report for the Nordic Challange is not yet done, but I can tell you that the tournament was kind of a miniature of Toulouse. The site and the fields where exellent and the weather was awsome! I feel sorry for those sad guys who wheren't there...
15 August 2004
Finally Charms stood on the podium at a Millennium tournament!
We took 3:rd place in Norway.

4 August 2004



Next weekend Charms is going to Norway to play the Millennium event Nordic Challange. Its going to be a great tournament and a lot of partying... :-)
Hope to see you there!
www.nordic-challenge.no

1 August 2004

Event reports for the 7-man World Cup in Toulouse and the fourth leg of the Nordic Series has been added, click here to read it!

27 June 2004
The tournament section has been updated with the event report from the Nordic Series leg in Norway, click here to read it!

24 June 2004
Have a look at the pictures Syndicatz from Germany sent us. Thanks and see you in Toulouse, Catz!

16 June 2004
Read all about the cat fight at the Millennium Series in Amsterdam here!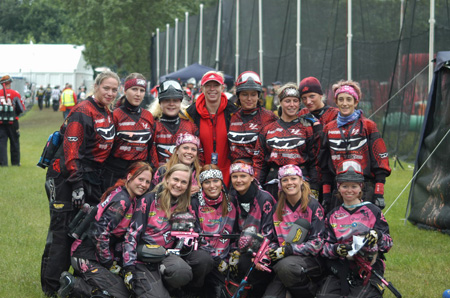 14 June 2004
Erik Chateau has sent us pictures again, this time from DMA in Amsterdam. We love you, Erik! Enjoy the pics of the team on and off the field here!

31 May 2004
Pictures from Maxs Masters in Bitburg and from the Nordic in Copenhagen has been added to our gallery. Many thanks to Erik Chateau from team Les Agneaux and to Rene Winberg for the great shots!

26 May 2004
Da girls are back from the home of the Ducks - Denmark. Click here for an event report.

25 May 2004
Why are we called Fat Lady's Charms? Are we all fat or what? Have a look under "about".

4 May 2004
FL's Charms is going to the second leg of the Nordic Series in Copenhagen, Denmark. Hope to see you there! :-)

1 May 2004
See the new event report page under" tournaments".

1 May 2004
We have updated our gallery. There are pictures from the first Millennium event in Germany and some misc pictures of da girls.

22 April 2004
The first picture of our new pink shockers and freak barrels. These pretty guns can really rock your socks off! :-)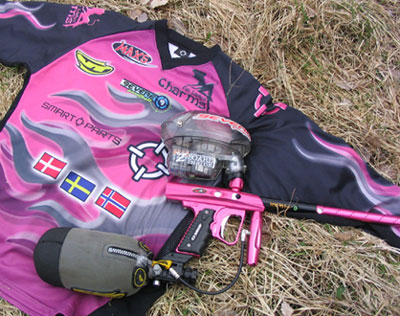 17 April 2004
At last!!!
FL Charms new website has been launched. This is just a little appetizer, it will soon be updated with more pictures and information.